February 2018
Kategorie: Company news

New brand identity sharpens profile and emphasizes partnership
---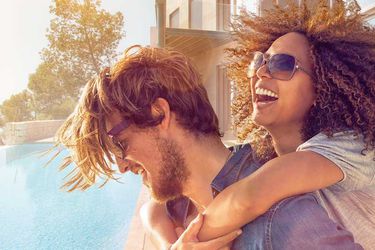 At R+T 2018, Geiger presents itself in a complete new look. New logo, new claim, new colors - the manufacturer of sun protection drives makes the contents and positions of its brand visible to the outside world and sharpens its profile. The kick-off at the world's leading trade fair should give new impetus to the market. At the same time Geiger sees itself as a fair and reliable team partner, both inside and outside the sun protection industry.
For managing director Dr. Marc Natusch, the direction is obvious. "Our innovations improve the life with the sun and provide more security. This is how we shape the future of people. "The future - that means living today in a digitalized world. With the brand relaunch, Geiger expands its market positions for the future. "We continue to focus on our traditional values and rely on our roots. This is also important to us in this new world, "emphasizes the Managing Director.
What made Geiger successful in the past - quality, reliability, competence, partnership, down-to-earth mentality, friendliness - will remain with the new brand image.
Other important factors are the conscious decision and the determination to build cross-industry networks and collaborations. "As an industry partner, we are part of a networked community and share common development objectives," says Natusch. "This is the only way for us to develop new and sustainable drive solutions." This view is reflected in the new Geiger look which no longer focuses on technology but on people.
During the past year, Geiger worked both internally and externally to check identity, positioning and image and make them come alive in all products and services. As a "Partner to the Sun", the company wants to convince with high-quality products and hard facts but also stand for human openness and partnership.
---